Thank You
A big thank you to all our past and present sponsors! The valued support of our sponsors and funders helps to make the Jazz Sudbury Festival possible each year!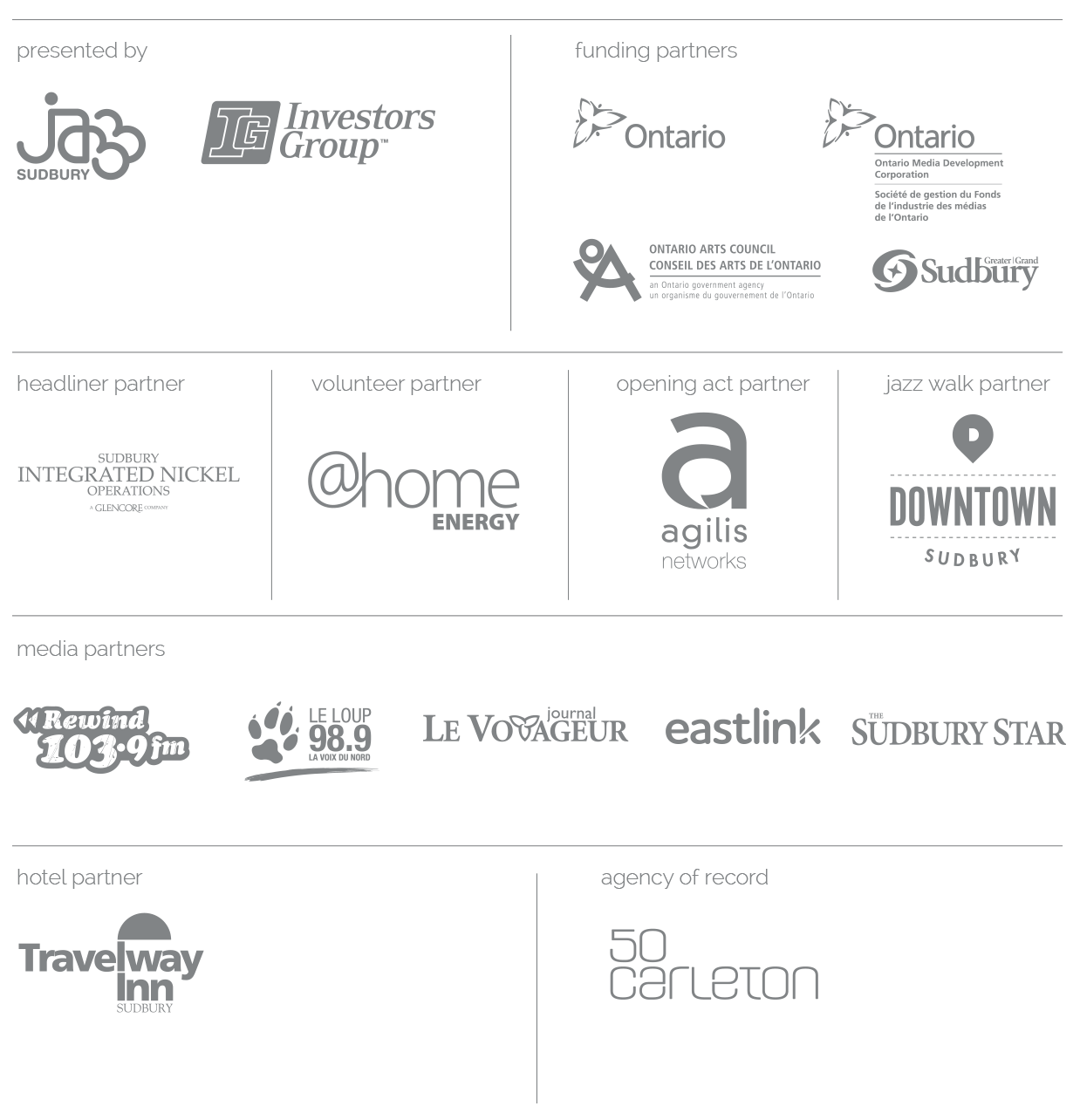 If you are interested in sponsoring Jazz Sudbury please contact info@jazzsudbury.ca. For more information on the packages and benefits available view our Partnership Package. Custom packages can be created to suit your unique needs!
Jazz Sudbury is a charitable arts organization and appreciates any support you can give. Your support will help the organization continue to provide an excellent festival as well as work on expansions and new programming.
Opening Times
MONDAY – FRIDAY
 9:00 ~ 4:30